Anything written by Joyce Valenza is fantastically relevant and practical, and her article published in the School Library Journal, "Curation situation: Let us count the ways," is no exception. In it, Valenza (2017) discusses how librarians contribute to the life skills of their students, faculty and community when they curate. Valenza (2017) states that the act of curation itself, serves as a model and guide for students in their own journey, and contributes to the development of life skills by requiring students to analyze sources and information for bias, and then synthesize the information in a logical and comprehensible way.
Curation is a tool which provides multiple benefits, to students and peers, but also to librarians themselves. It provides students and staff with the resources they need to do work, provides them with resources that they may not have been able to find themselves, and helps teachers in developing their curriculum and content; while at the same time, curation also helps librarians build their brand by reinforcing the idea that they and the library are both entwined and relevant (Valenza, 2017).
I have used several curation tools over the years, including PearlTrees and Padlet. However, for the purposes of this blog post I chose a tool that I have not yet used. The new-to-me curation tool I chose to explore is LiveBinder, and I used it to create a science-based Covid-19 resource for students and teachers. This collection serves as a safe and neutral space, that uses accurate and relevant information where students, staff, and even the community, can go to learn about the pandemic and how to protect themselves.
I chose LiveBinder because of the ability to create multiple pages and tabs within the project. However, the free version only allows for 2-tab levels. This is a disappointing aspect of the free version, as it did not allow me to organize the information in the way I had intended, and thus restricted the information I ended up including. However, for a large project that requires many different resources, I can see the appeal of using the paid version of this curation tool both personally and professionally because it allows you to add media and resources in almost any format, and nicely embeds webpages in a practical and aesthetic way.
In the classroom or library, this could be adapted for use as an LMS if one is unavailable, or to simply distribute or provide access to information and resources that are in addition to the standards library program. Though simple in form and function, it organizes information in a clean and efficient way, and does a fantastic job of embedding the many different kinds of links, videos and webpages that exist on the internet—a shortcoming of many other tools I have used.
Click HERE to see the LiveBinder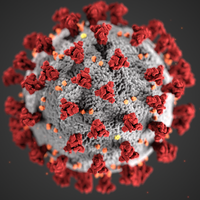 References
Valenza, J. (2017). Curation situations: Let us count the ways. School Library Journal. Retrieved from http://blogs.slj.com/neverendingsearch/2017/07/05/curation-situations-let-us-count-the-ways/